CommemorAction - 6th February 2023 - MIGRATION IS A RIGHT!

These are the cities where events took place on the occasion of the day of CommemorAction.
Once again dozens of cities demonstrate together against the regime of death on the borders and to demand truth, justice and reparation for migration victims and their families!
Cameroon - Douala Commémoraction Février 2023, 11h Douala, Cameroon - Bonassama Organisateurs: SOSFAMIC
Lebanon - Tripoli Boats of Death - Borders kill and a missing Justice - قوارب الموت: حدود تقتل وعدالة مفقودة Monday 6th Feb 2023 in Tripoli at 11h Lebanon time Organizers: Cedar Centre for Legal Studies, Active Lebanon Oslo, Lebanese institute for democracy and human rights (life) and Zaza Consulting Norway, Amnesty International Beirut, Other local and International NGOs.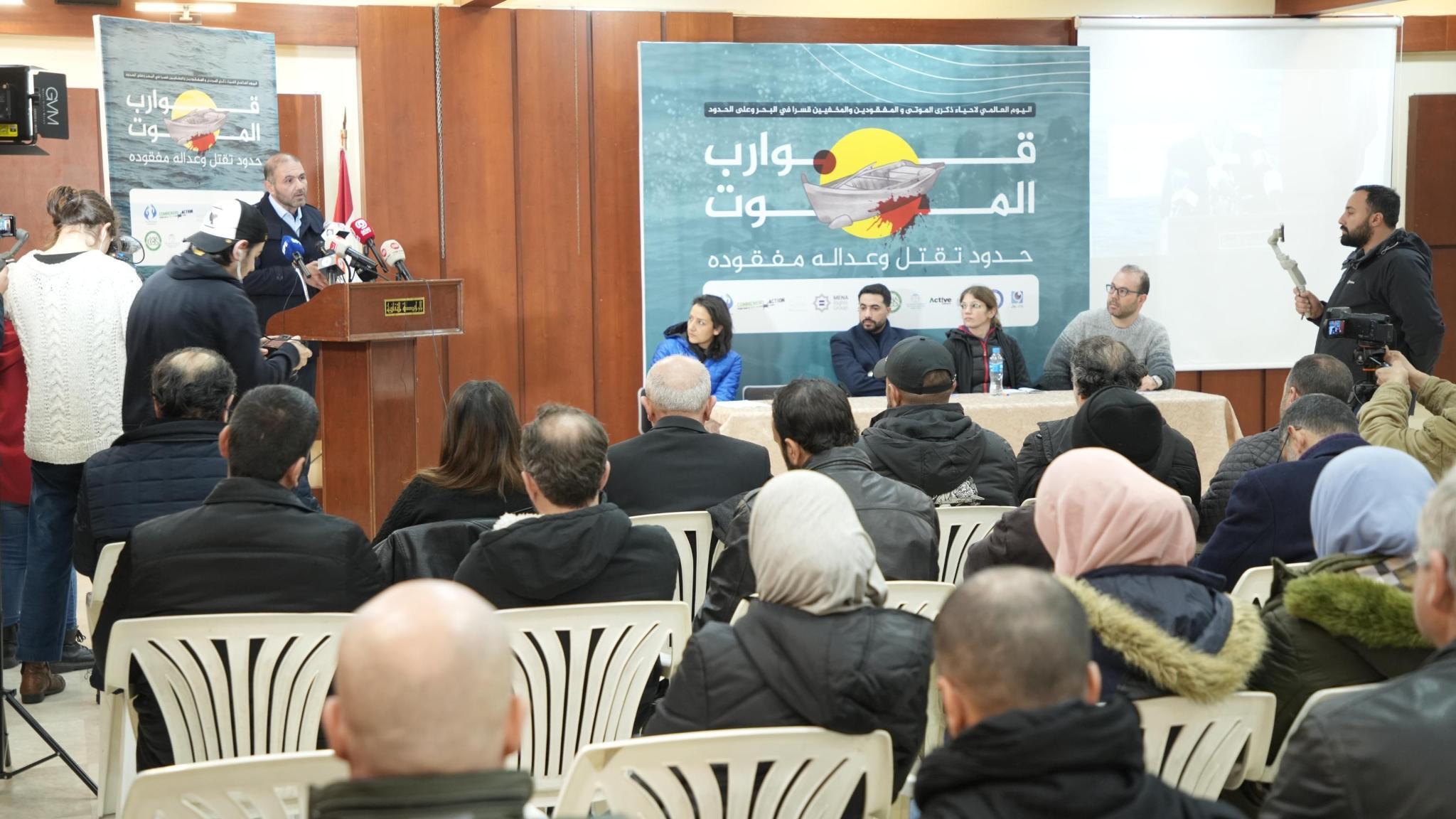 Mali - Bamako De victimes DE TROP! Rendons Hommage AUX Morts Et Disparus AUX Frontières, DANS LE DÉSERT ET DANS LA MÉDITERRANÈE. UN MONDE JUSTE EST POSSIBLE 5 février, 14h à bamako organisé par Afrique-Europe-Interact, Alarmphone Sahara et MUSOW LAFIA
Morocco - Layounne Migrer pour Vivre pas pour Mourir! -Action de Revendications Justice et Réparation! le 04/02/2023 a 12h00 à la salle Maman Africa Birjidid Laayoune Ceremonies de Prière
Témoignage des familles de disparus et projections sur l'immigration et la criminalisation des Capitaines le 05/ 02/2023 à partir de 10h 30mn Maroc Laayoune au Centre Caritas Skikima
Morocco - Oujda Caravane: " Non aux politiques migratoires meurtrières; Solidarité avec victimes et familles des disparus pour dignité, vérité et justice " Samedi 18 Février 2023 - Du 10H à 16H30 à Oujda et Saidia (60 km) ville en frontières et la méditerranée. Rassemblement et sit-in la place publique (Place Zarktouni) et Syndicat Union Marocain de travail/ UMT. Organisateurs: Association d'aide des Migrants en Situation Vulnérable AMSV Oujda Maroc avec les partenaires Afrique Europe Interact / AEI - Réseau Marocain des journaliste des migrations / RMJM - Groupe ENASS Maroc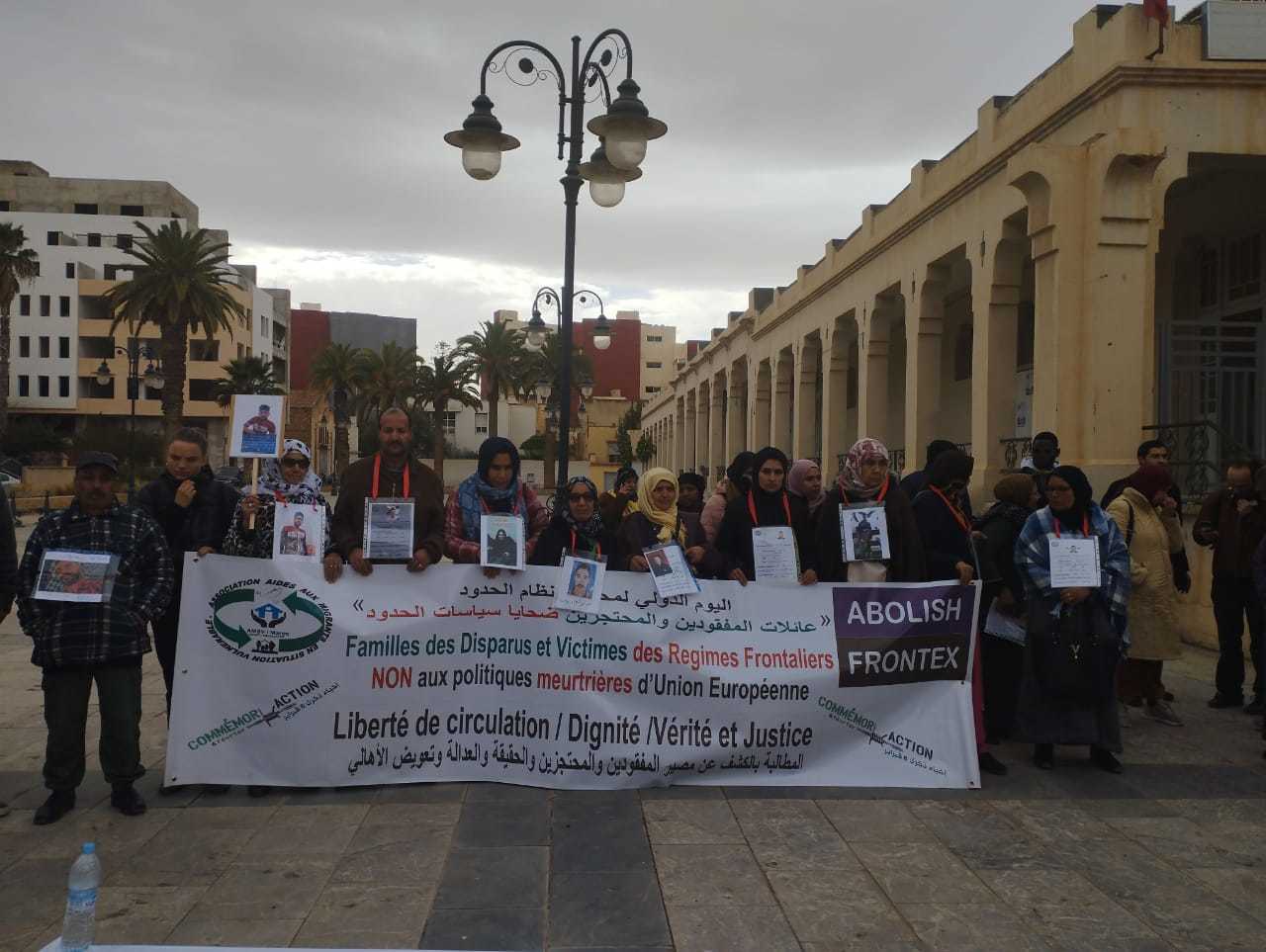 Morocco - Oujda De la tragédie de Tarakhil à la tragédie de Melilla 5-6 février, 15h, Oujda, Maroc Syndicats La Confédération démocratique de travail Organisateurs: Ap Oujda en partenariat avec Forum Modernité et Démocratie
Morocco - Rabat Caravane: " Non aux politiques migratoires meurtrières ; Solidarité avec victimes et familles des disparus pour dignité, vérité et justice " RDV au sit-in Vendredi 24 FÉVRIER 2023 À 11H30 à Rabat devant la délégation de l'Union européenne à Rabat Maroc " Ambassade de l'Union européen à au Maroc " - "Non aux régimes des visas... Non aux politiques migratoires meurtrières de UE" Organisateurs: Association d'aide des Migrants en Situation Vulnérable AMSV Oujda Maroc avec les partenaires Afrique Europe Interact / AEI - Réseau Marocain des journaliste des migrations / RMJM - Groupe ENASS Maroc
Morocco - Tanger: CommemorAction plage de Tanger ville, Maroc 5 de Février de 9.30 a 18.00h Alarm Phone Tanger
Niger -Agadez Respect de la dignité humaine en migration Lundi 6 Février 2023 (toute la journée à partir de 10H) Salle IMAN, Agadez, Niger Organisateurs: Alarme Phone Sahara
Niger - Niamey Représentation des migrants au Niger : le rôle des Médias Samedi 25 février - 10 H - Niamey Organisateurs: OMD- Observatoire Migrants en Détresse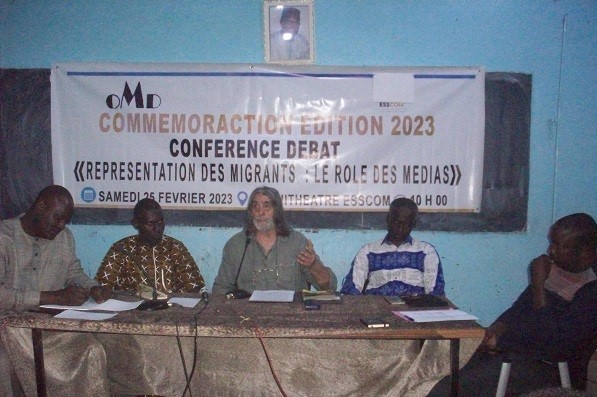 Senegal - Dakar Migrer pour vivre pas pour mourir! le dimanche 5 février 2023, 10h à 17h - Dakar, Senegal Organisateur: BOZA FII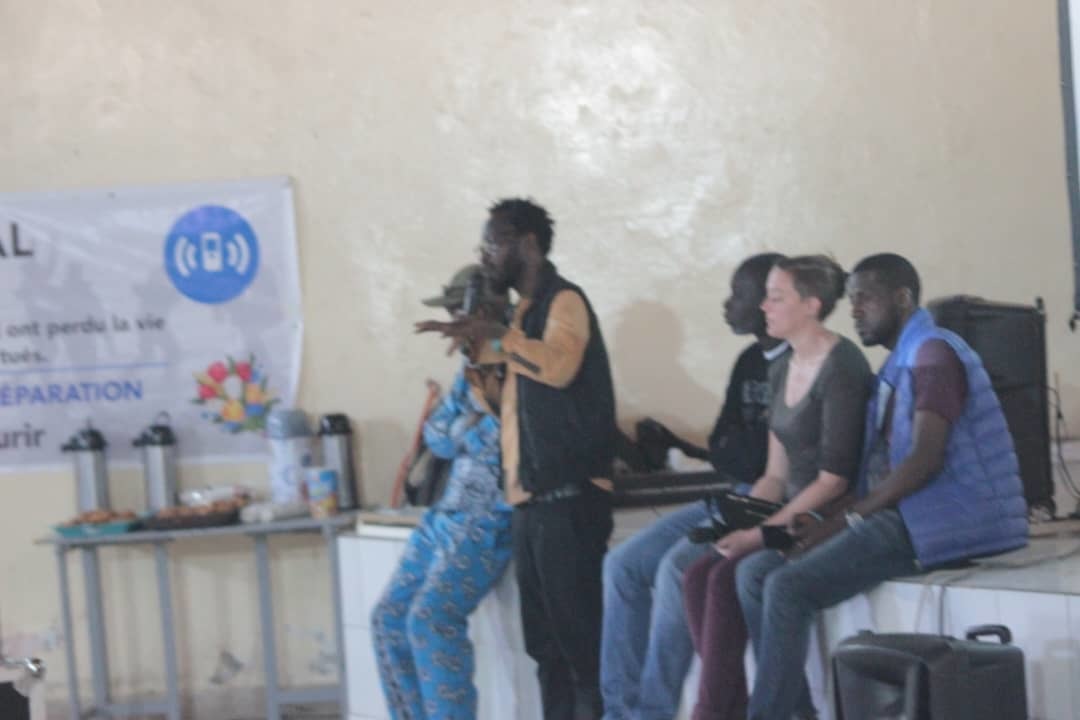 Sierra leone – Bo city Global CommemorAction Day, Rise up against violence! 06.02.2022, Bo City, Sierra Leone Organizers WAVES Women against violence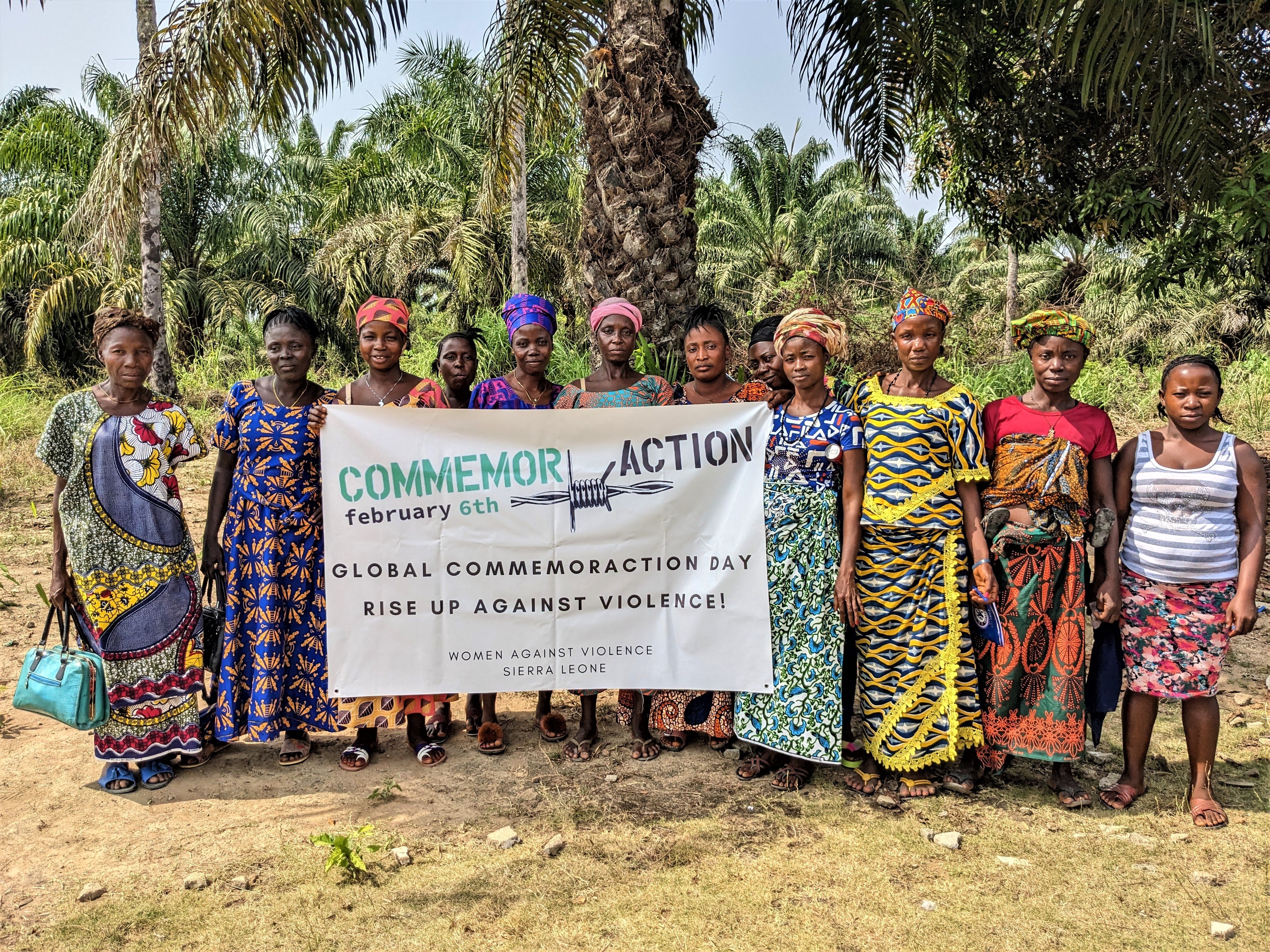 Togo - Sokode Commemoraction Ensemble luttons pour la liberté de circulation 5 et 6 février 2023 - 8 heure début de chaque activité Sokode, Togo Organisateur: Afrique Europe Interact - TOGO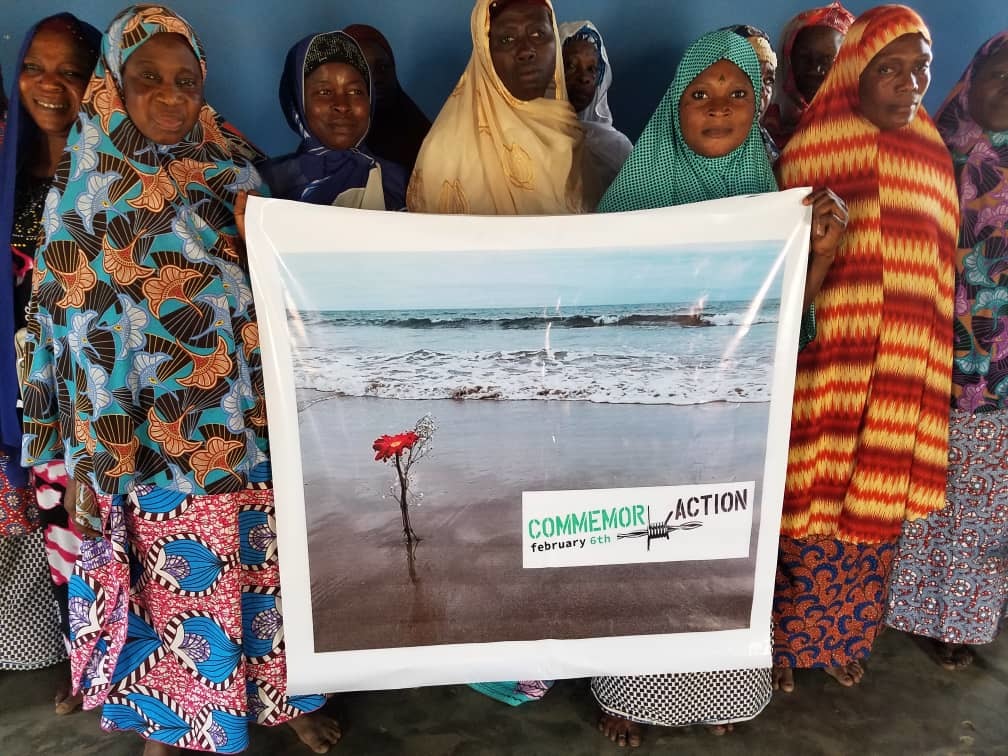 Tunisia - Tunis Commemor'action Tunis 2023 Samedi 4 février - 10h00 - 13h00 Devant le Théâtre Municipal, Avenue Bourguiba, Tunis, Tunisie Organisateurs: la Commemor'action de Tunis est organisé par un large groupement d'associations et militants de la société civile.
Tunisia - Zarzis Ni pardon ni oubli migrer est un droit 6 Fevriér, 9h Zarzis, Tunisia Organisateurs: association sans visa, sauvetage sans frontières hm, couverture des mères tunisiennes
Western Sahara - Layoune NI OUBLIE !! NI PARDON!! Commémoration Laayoune Sahara 2023 le 04/ 02/2023, 15:00 a 18:00h et le Dimanche 05/02/2023 de 10.00 a 20:00h Laayoune, Sahara Occidental Organisateurs: AP Laayoune en collaboration avec l'ASHMD et l'ADIPROS
Austria – Vienna Commemoration, Rally, Projection of film 06.02.2023, 5 pm. Platz der Menschenrechte, 1070 Vienna, Austria Organizers: Afrique-Europe-Interact Vienna, Seebrücke Wien, Initiative Rückkehrzentren und Lager schließen! and others.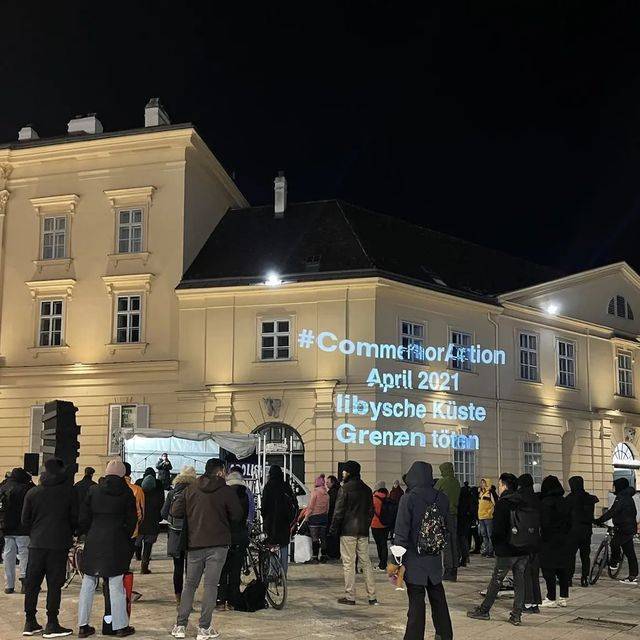 France - Brest Commemoraction Dimanche 5 février 2023, 11h Rue de Siam, Brest, France Organisateurs: ADJIM (Accompagnament des Jeunes Isolés Migrants), ADE (Aide aux Droits des Etrangers)
France - Briançon Commémor'action des morts des frontières Dimanche 5 février, 17h au hameau de La Vachette, à proximité de Briançon (France) Organisateurs: Tous Migrants
France - Calais Commemoraction 5th february, 14h - Calais Organisateurs: Calais Migrant Solidarity
France - Carcassonne Commemoraction Mercredi 8 février à 16h Carcassonne Organisateurs: RESF Aude - SOS Méditerranée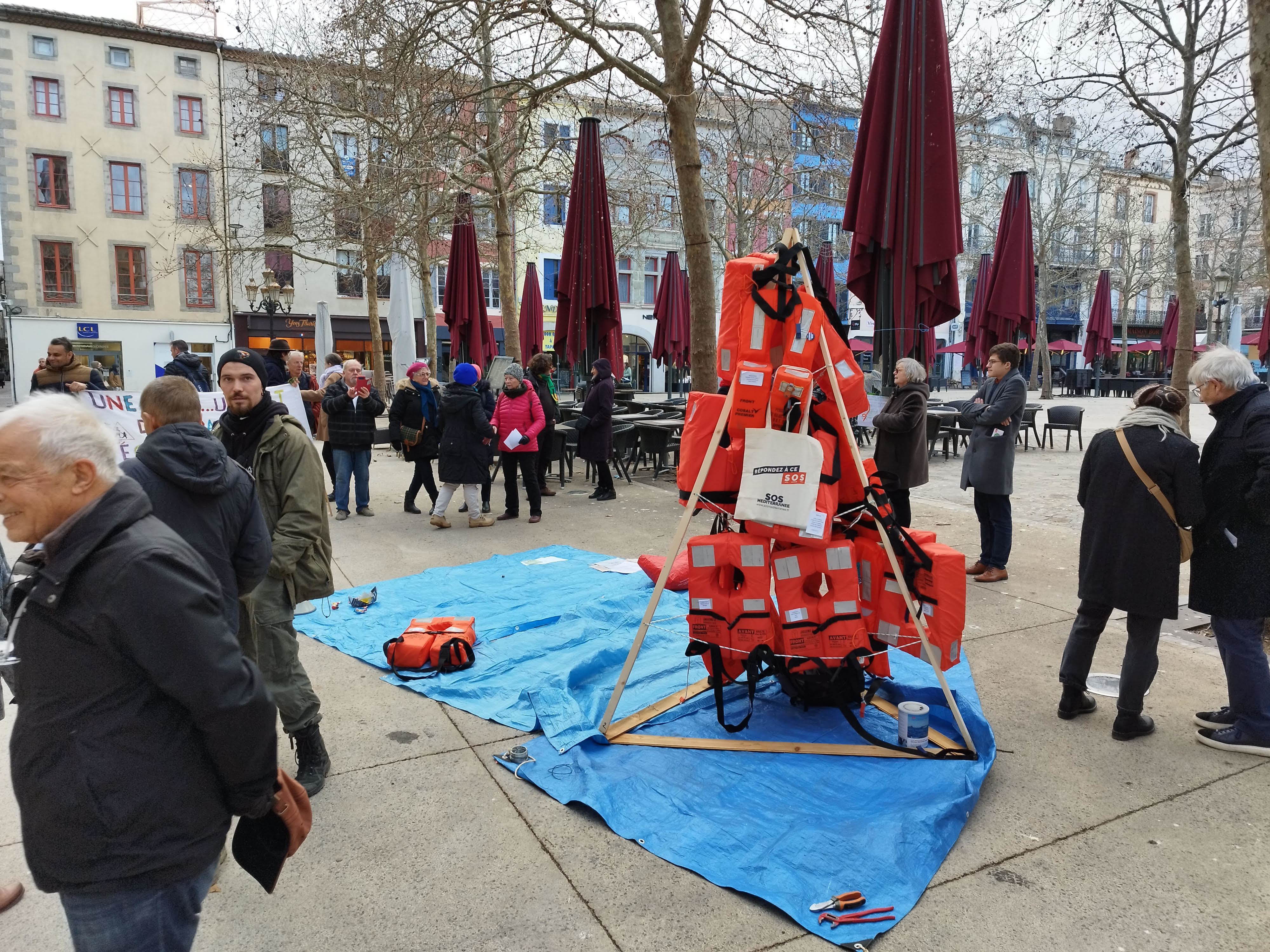 France - Douarnenez Commémoraction - Mettons un peu de lumière dans l'obscurité 8h - 6 février 2023 Douarnenez Organisateurs Fraternité Douarnenez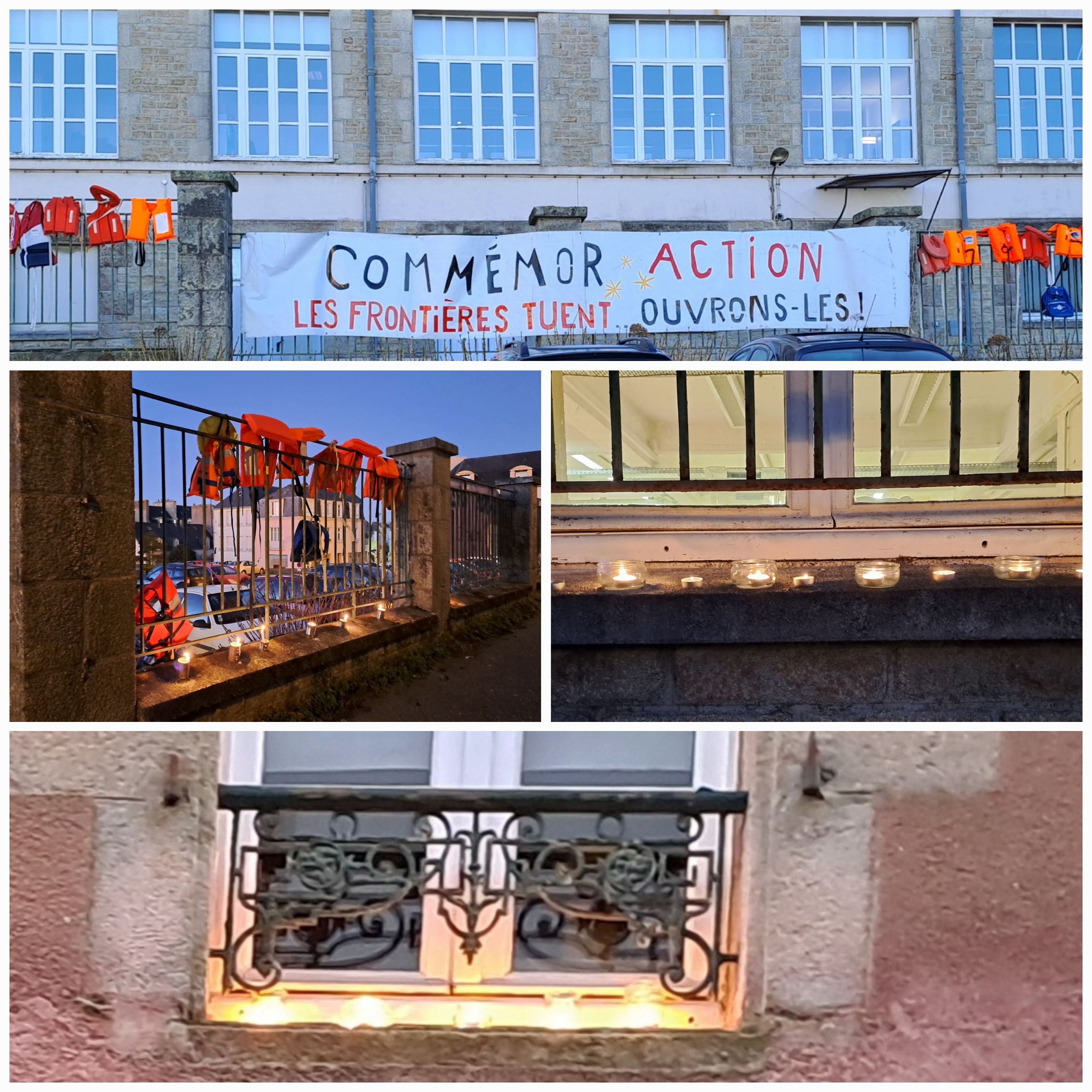 France - Lannion Marche blanche et cercle de silence Dimanche 5 février 11h, rdv école de musique pour rejoindre le quai d'aiguillon. Lannion, Bretagne (22). Organisateurs: Collectif de Soutien aux Sans Papiers du Trégor,(CSSP); Collectif Soutien Migrants du Goëlo,(CSMG); Bear Solidarité; Attac, EElV, LFI, PCF, Ensemble Solidaires, Amnesty , AFPS Trégor. CCFD Terre Solidaire, Jamais Sans Toit en Trégor, Les Gens Heureux
France - Lyon-sur-mer CommémorAction "La Manche, l'autre cimetière de l'Europe" Dimanche 5 février, 15h, Lion sur Mer (14), France Organisateurs: Asti 14, Solidarité Migrants St Aubin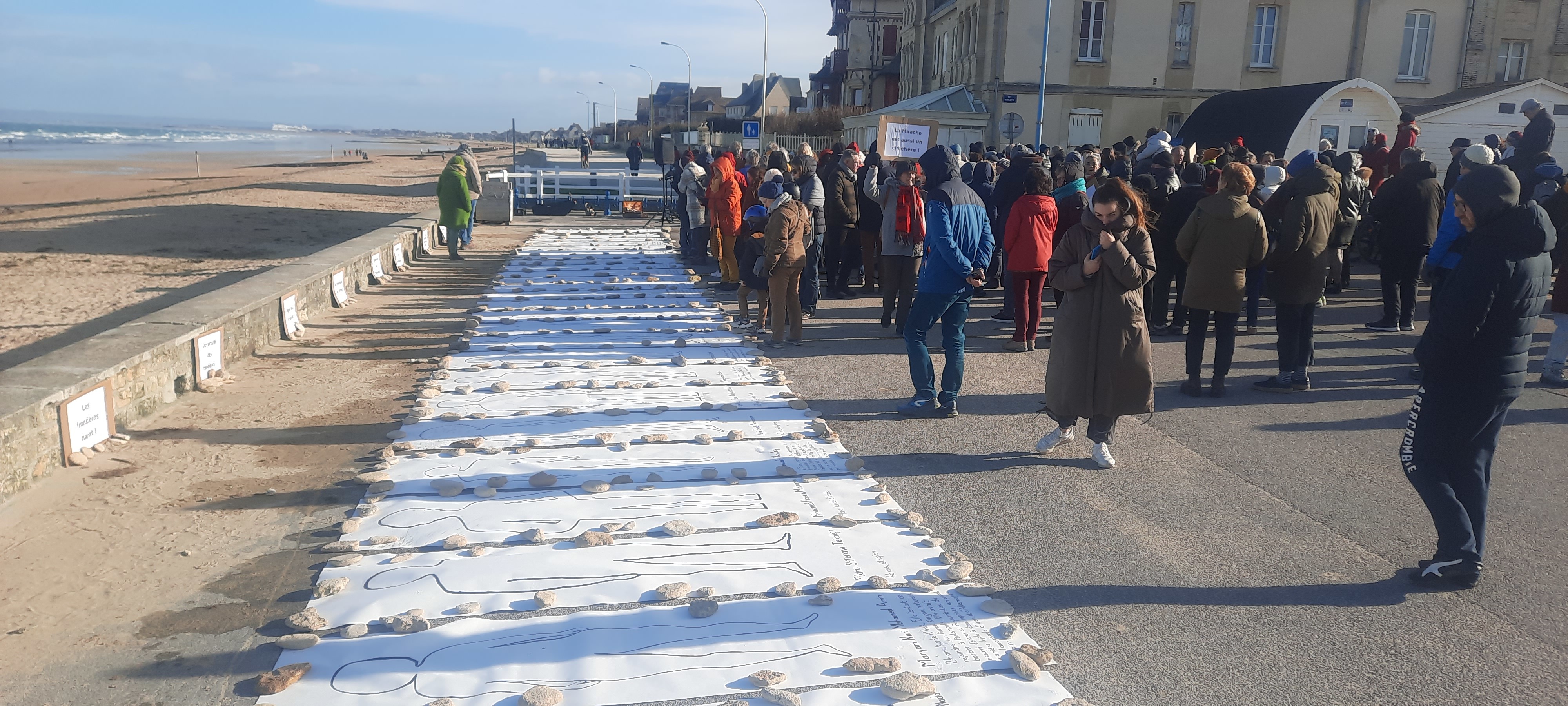 France – Menton COMMEMOR'ACTION Lundi 6/2/23 17h30 – puis 18h30 Departure gare Menton-Garavan Organisateurs: des solidaires de la vallée de la Roya, Ventimiglia, Nice
France - Marseille CommemorAction 6th february, 5pm Marseille (Vieux Port). France Organisateurs: AP Marseille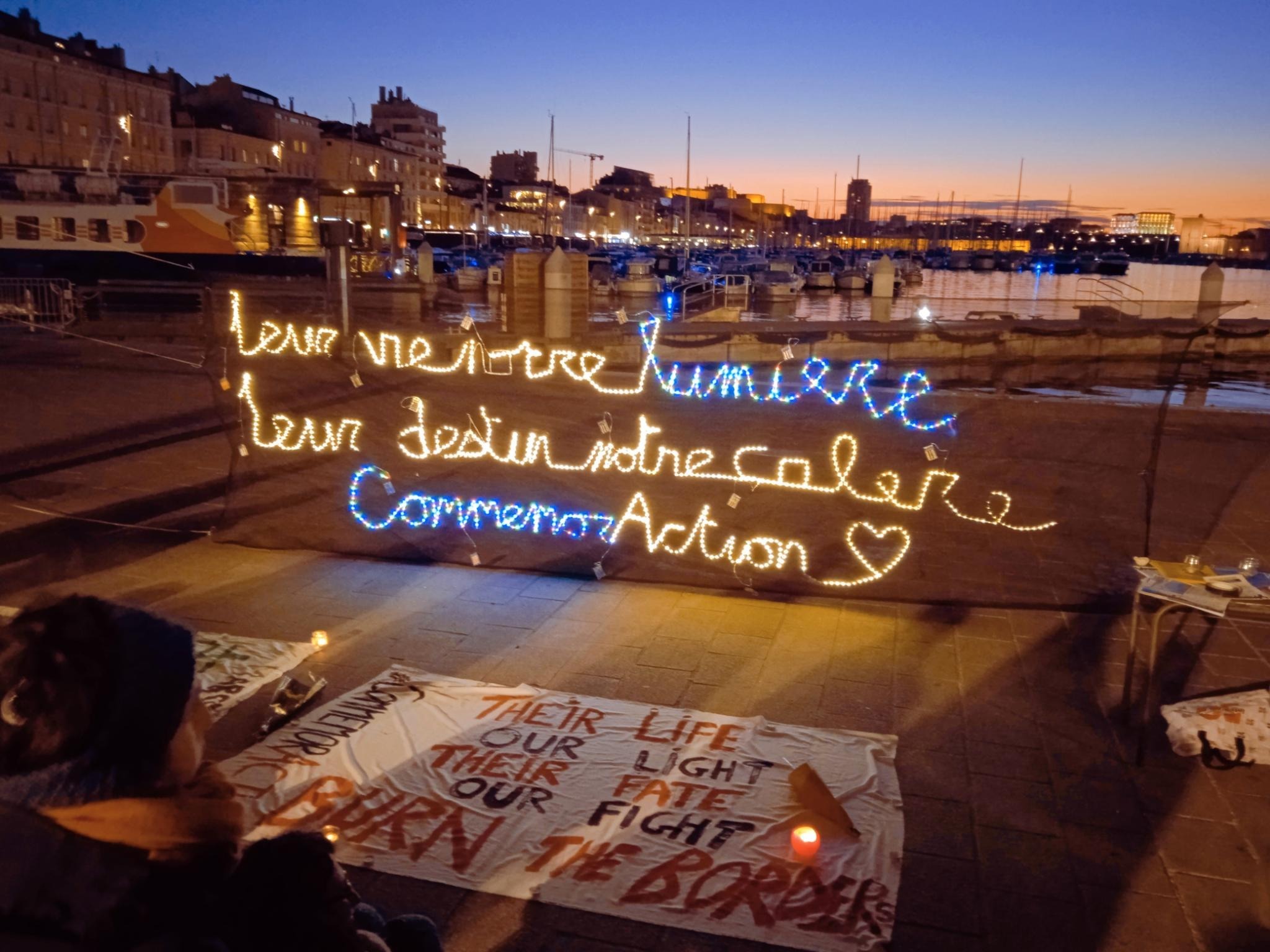 France - Nantes CommémorAction 2023 4 février, dans la matinée, Nantes, France Organisateurs: Le GASPROM (Groupe d'Accueil, de Solidarité, de Partage, de Révolte pour l'Ouverture du Monde et des Frontières)
France - Paris Commémor'action Paris lundi 6 février de 18h à 20h - fontaine des innocents, Paris. Organisateurs: Paris d'exil, CRID, Fasti, Emmaüs International, Alarm Phone Paris, Mediterranea Paris et d'autres associations.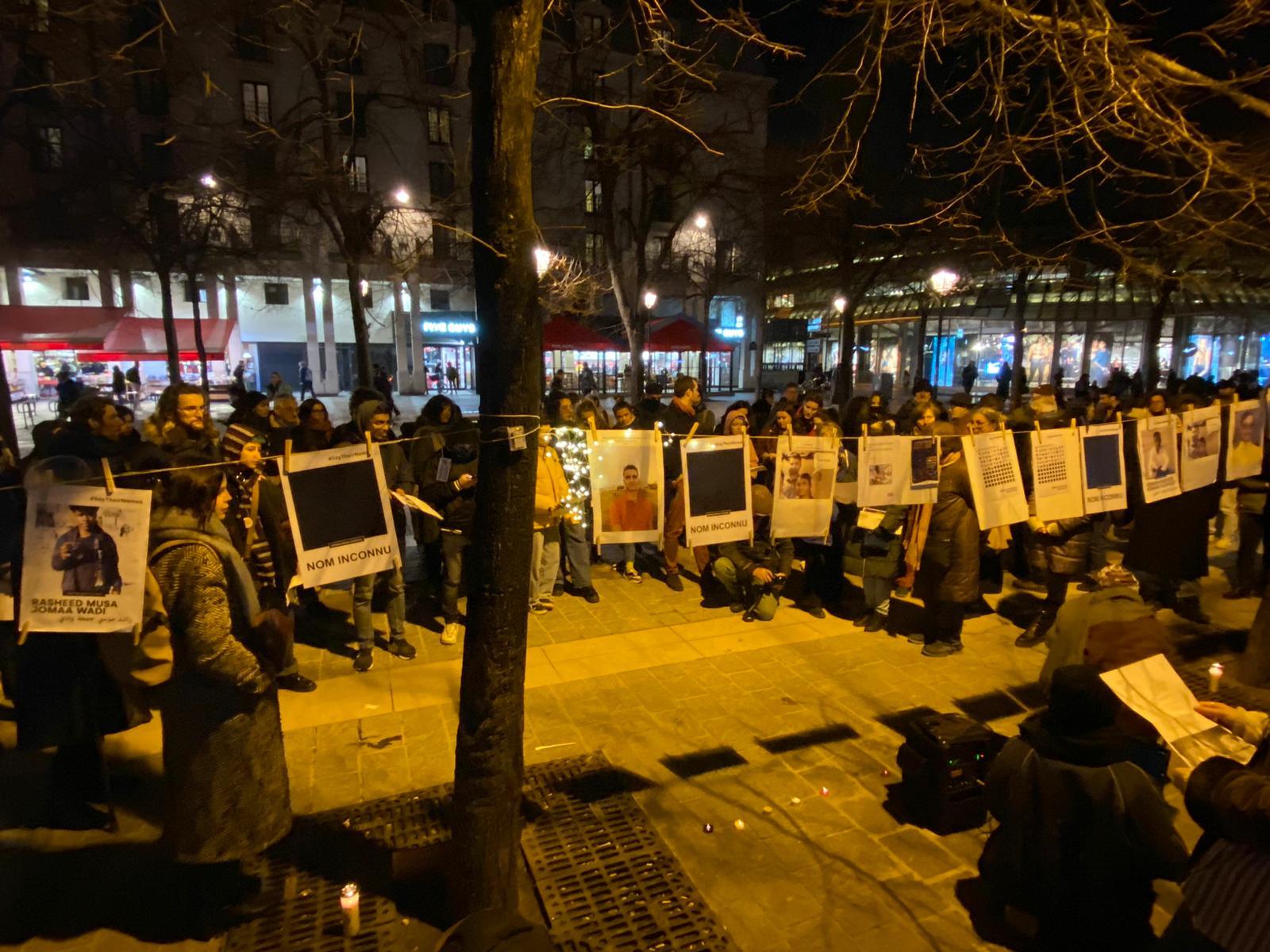 France - Redon Commémor'action Samedi 4 février à partir de 10h - Place du Parlement (devant les Halles) à Redon Organisateurs: Soutien Migrants Redon
France - Rennes Commemoraction samedi 4 février 2023 à 11h place de la mairie, Rennes Organisateurs: collectif de soutien aux personnes sans-papiers de Rennes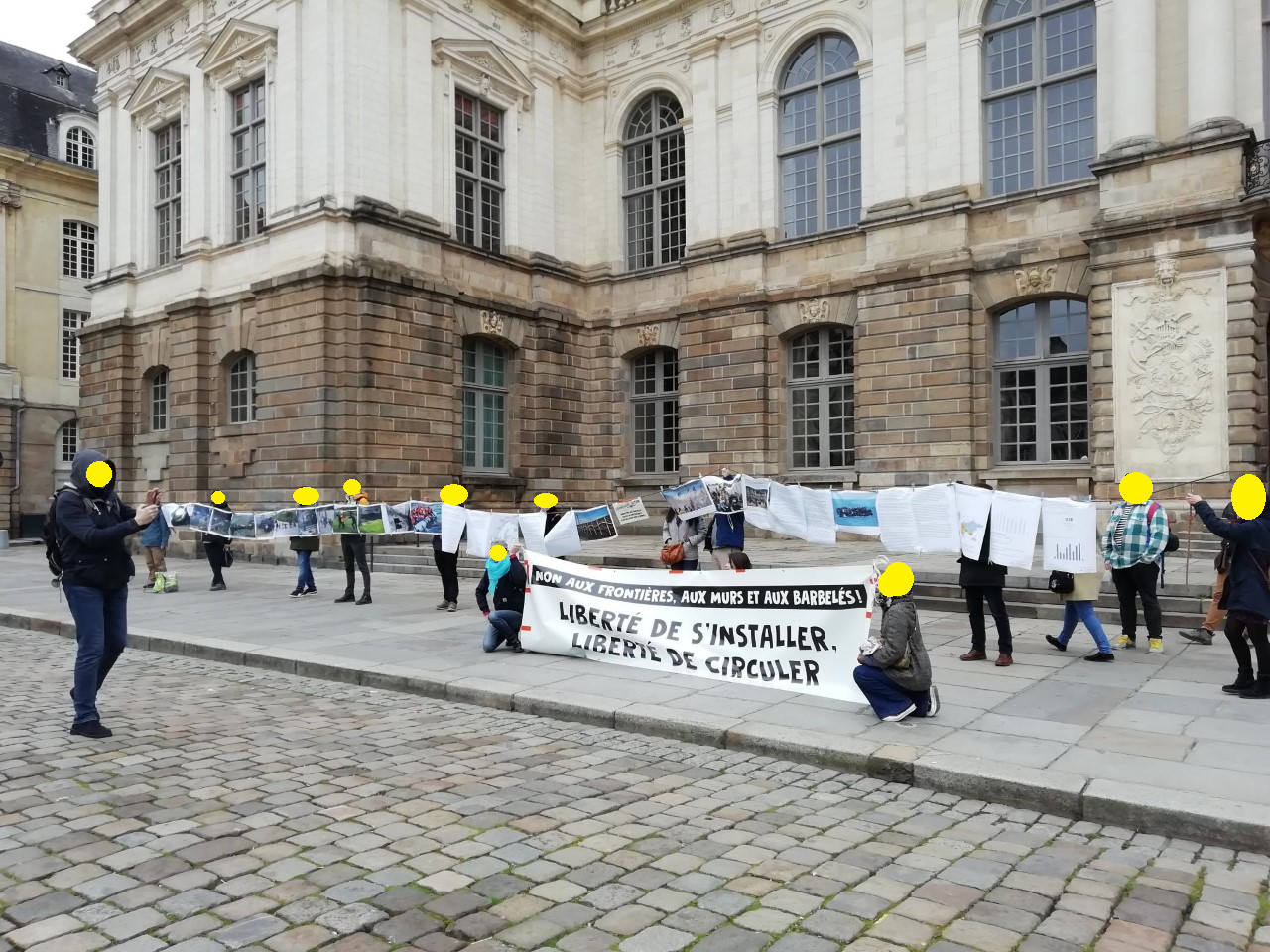 France - Saint Etienne dans la Loire "Hommages aux disparus en mers et aux frontières", 12h00 6 février 2022, Hotel Saint Etienne, France, Organisateurs: ATPAC Maison Solidaire et SOS Méditerranée Saint Etienne
France - Toulouse CommemorAction 6 Février Place de les tercierettes, Toulouse Organisateurs: AP Toulouse
Germany - Berlin CommemorAction Berlin, 6th february Organizers: AP Berlin+Abolish frontex
Germany - Erfurt Global Commemoraction Day - Zum Gedenken an die Toten, Vermissten und gewaltsam Verschwundenen an den europäischen Grenzen! 6 February, 5pm Ertfurt Organizers: Seebrücke Erfurt and others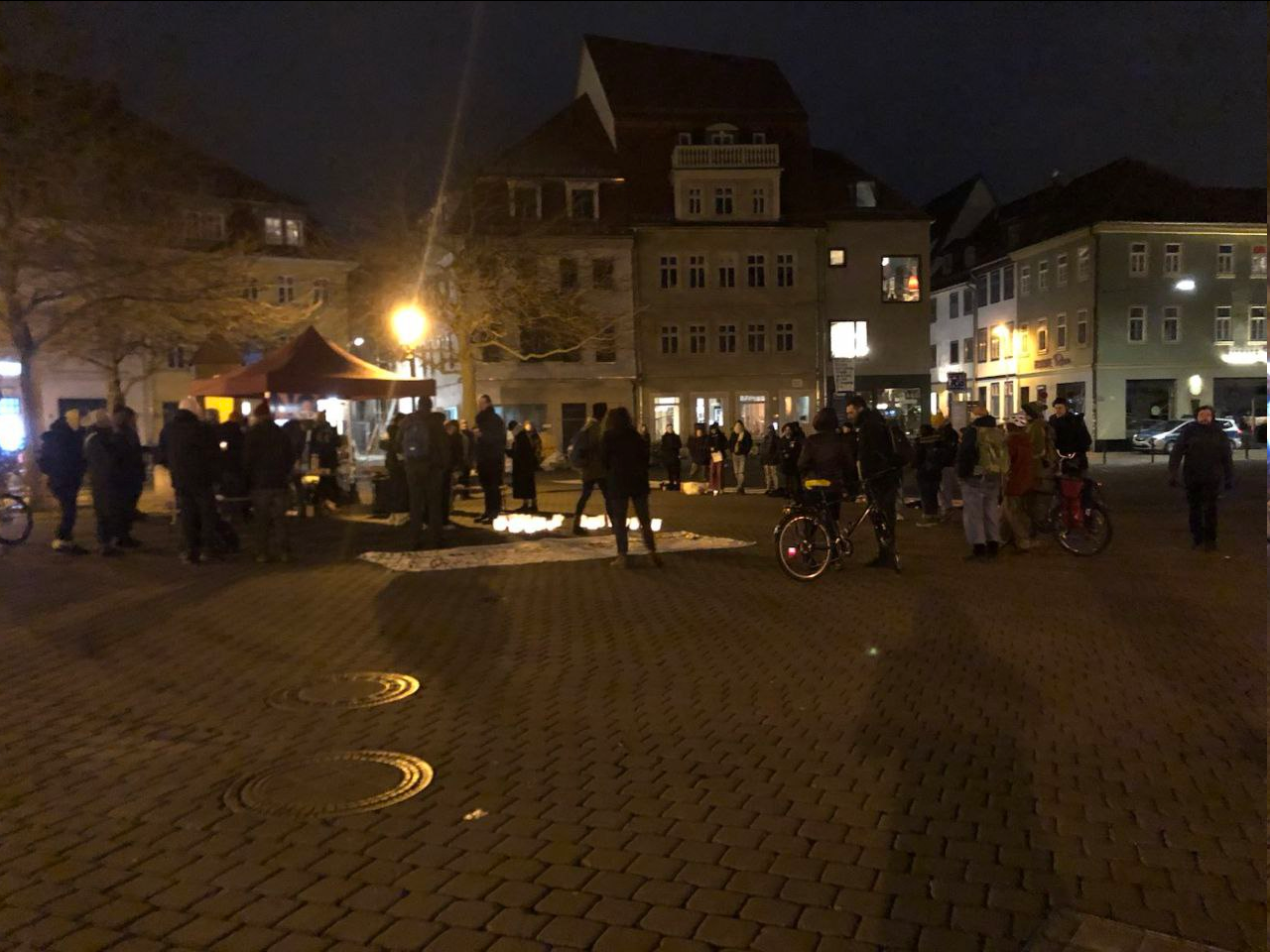 Germany - Frankfurt Manifestation Saturday, 4th February, 14:00, in front of MyZeil Frankfurt Organizers: Seebrücke Frankfurt
CommemorAction - in memory of the dead and disappeared of the European borderregime Sunday, 5ht February, 17:00, Café KOZ, Studierendenhaus, Mertonstr. 26-28 in Frankfurt Organizers: Alarm Phone Frankfurt/Hanau
Germany - Göttingen CommemorAction 4 pm, 6th february 2023: at Gänseliesel (center of town) Organizers: Bündnis für offene Grenzen, Göttingen
Germany - Leipzig CommemorAction - information on different ways of dealing with death and commemoration at the European Borders, afterwards commemoration 9.2.2023, 18.00 Leipzig, place tba Organizers: Alarmphone Leipzig
Germany - Magdebourg Movie Screening with Banner Drop Monday 6 February, 7.00 pm Magdeburg, Germany Organizers: Alarmphone Magdeburg and L!Z Magdeburg e.V.
Greece - Athens Rally of commemoration and struggle Sunday, February 5, 2023 at 13.00. Athens at Syntagma square, Greece Organizers: Open Assembly Against Push-Backs and Border Violence
Italia – Genova 1079° ora in silenzio per la pace 1° febbraio dalle 18 alle 19, gradini del palazzo ducale di Genova Organizzatori: Ora in silenzio per la pace
Italia - Lampedusa Stop Violence at the Borders Sunday 5th of February at 19:30 CET in Lampedusa/Italy, Belvedere Via Roma Organizers: Cultural Association Maldusa
Italia - Messina CommemorAzione: Marcia itinerante per i nuovi Desaparecidos 6 febbraio, ore 17.00, fronte chiesa di Sta. Maria della Scala, Messina Organizzatori: Tenda della Pace e della Nonviolenza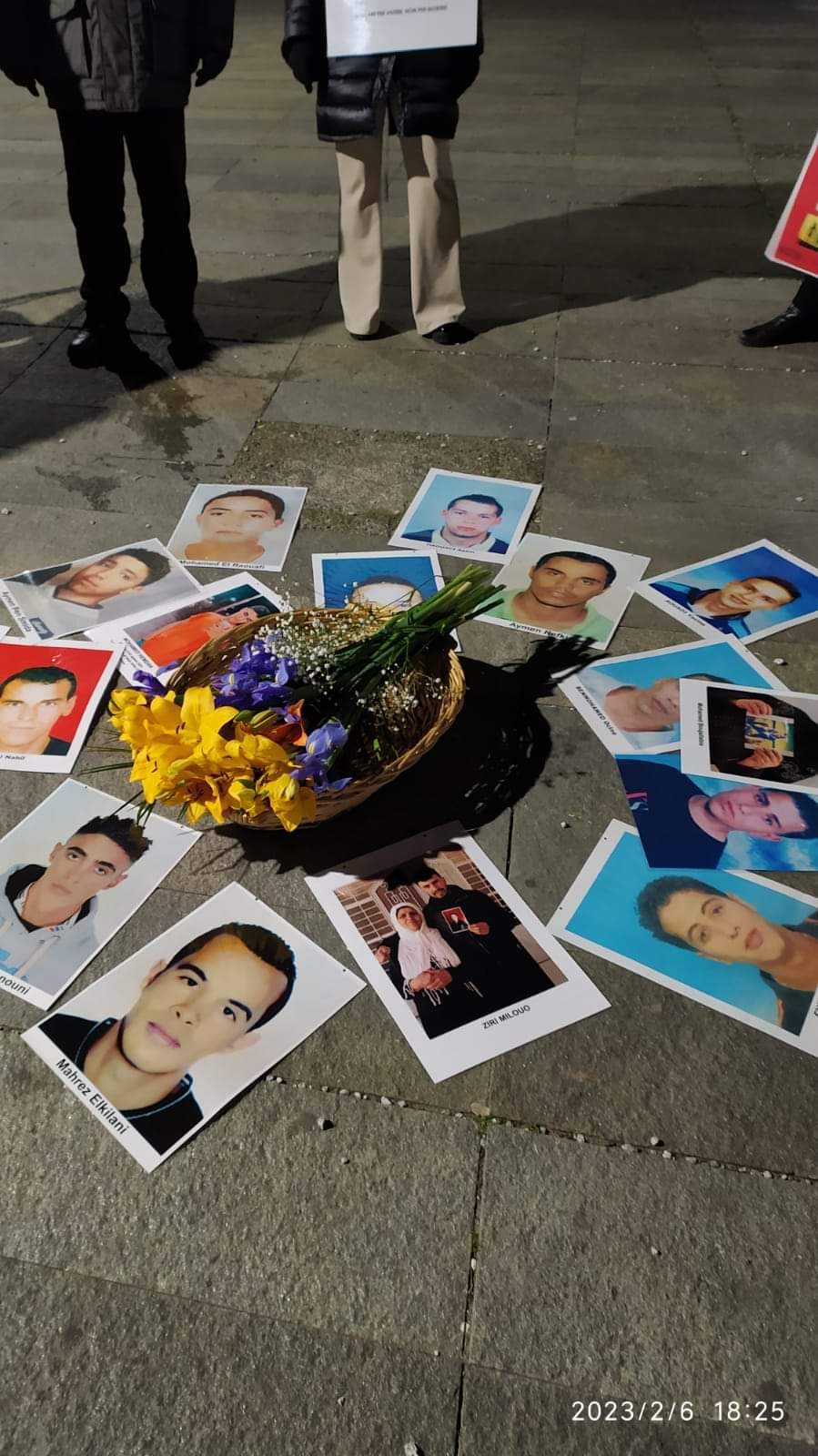 Italia - Milano Marcia per i nuovi Desaparecidos Giovedì 2 Febbraio, Piazza della Scala – 18.30-20 Milano Organizzatori: rete Milano senza Frontiere, Le veglie contro le morti in mare, Mediterranea Saving Humans, Porti Aperti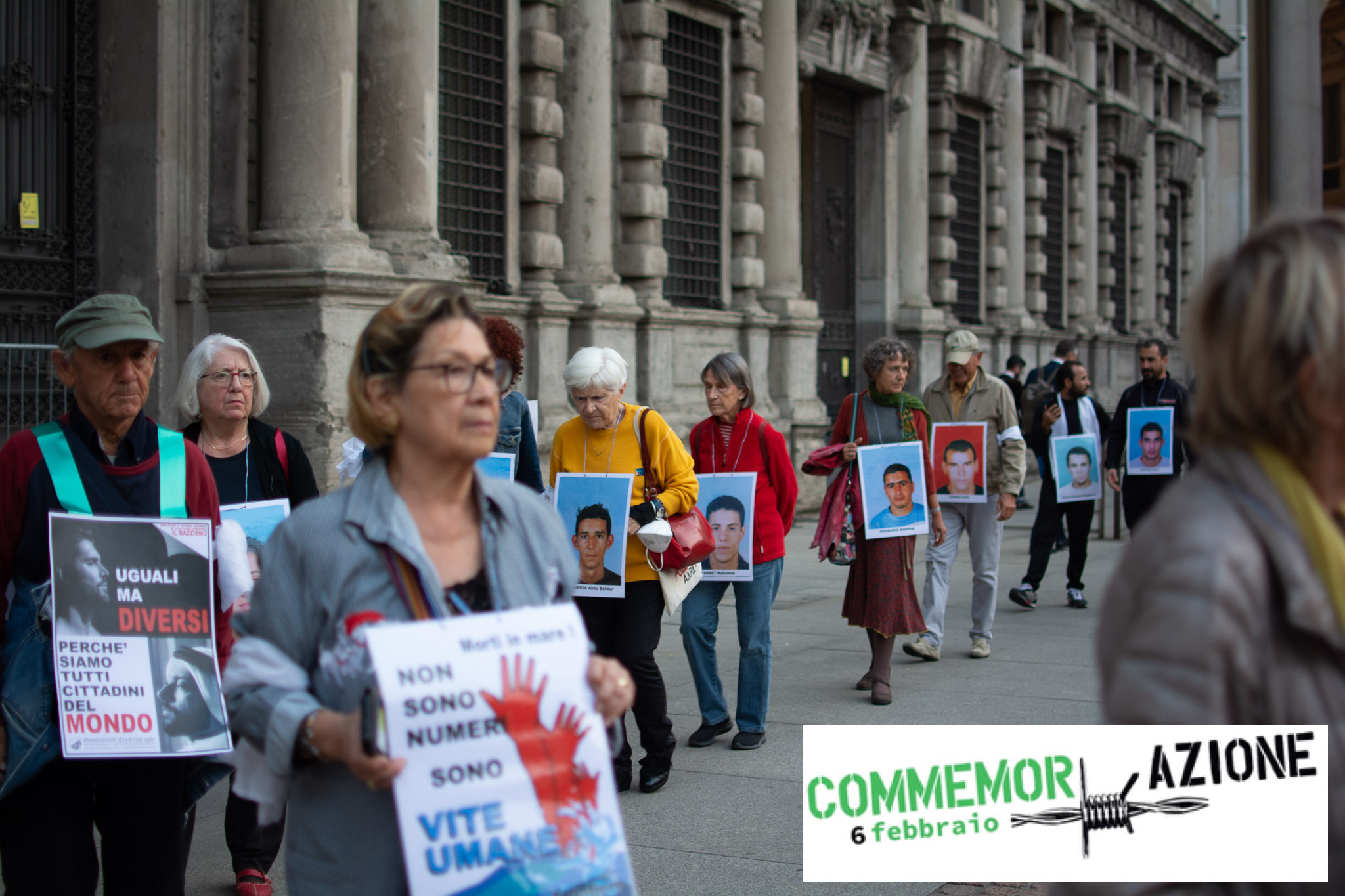 Italia - Prato CommemorAzione 6 febbraio, Prato Organizzatori: Comitato per la liberazione del 25 April, STOP Razzismo, La Comune.
Italia – Roma MIGRAZIONE E SOLIDARIETA' NON SONO REATI Febbruary 4 2023, Saturday from 5 to 9pm, Via della Stazione Tuscolana 82-84 (SCUP), Rome (Italy) Organizers: Black Lives Matter - Rome and Rete Anrirazzista
Italia – Trofarello Migrare è un diritto! 5 febbraio piazzale Europa – ore 10.30 Organizzatori: Cuoche&Sarte Ribelli
Italia – Varese Il Mediterraneo visto da due sponde Mercoledì 8 febbraio 2023 ore 21 presso Filmstudio90 Varese Organizzatore: Nazione Umana - aderiscono all'iniziativa: Rete Varese Senza Frontiere e Filmstudio90
Malta - Valletta Baħar Ċimiterju - CommemorAction 5th February 2023, Boat Street, Valletta at 11.00am Organisers: Moviment Graffitti and local NGOs
Netherlands - Nijmegen CommemorAction February, Nijmegen, Netherlands Organizers: group of friends
Spain - Asturias CommemorAction Avilés, 3th February, 20h Oviedo, 4th February, 19h Gijón, 5th February, 12.30h (Spain) Organizers: comité ILP Asturias RegularizaciónYA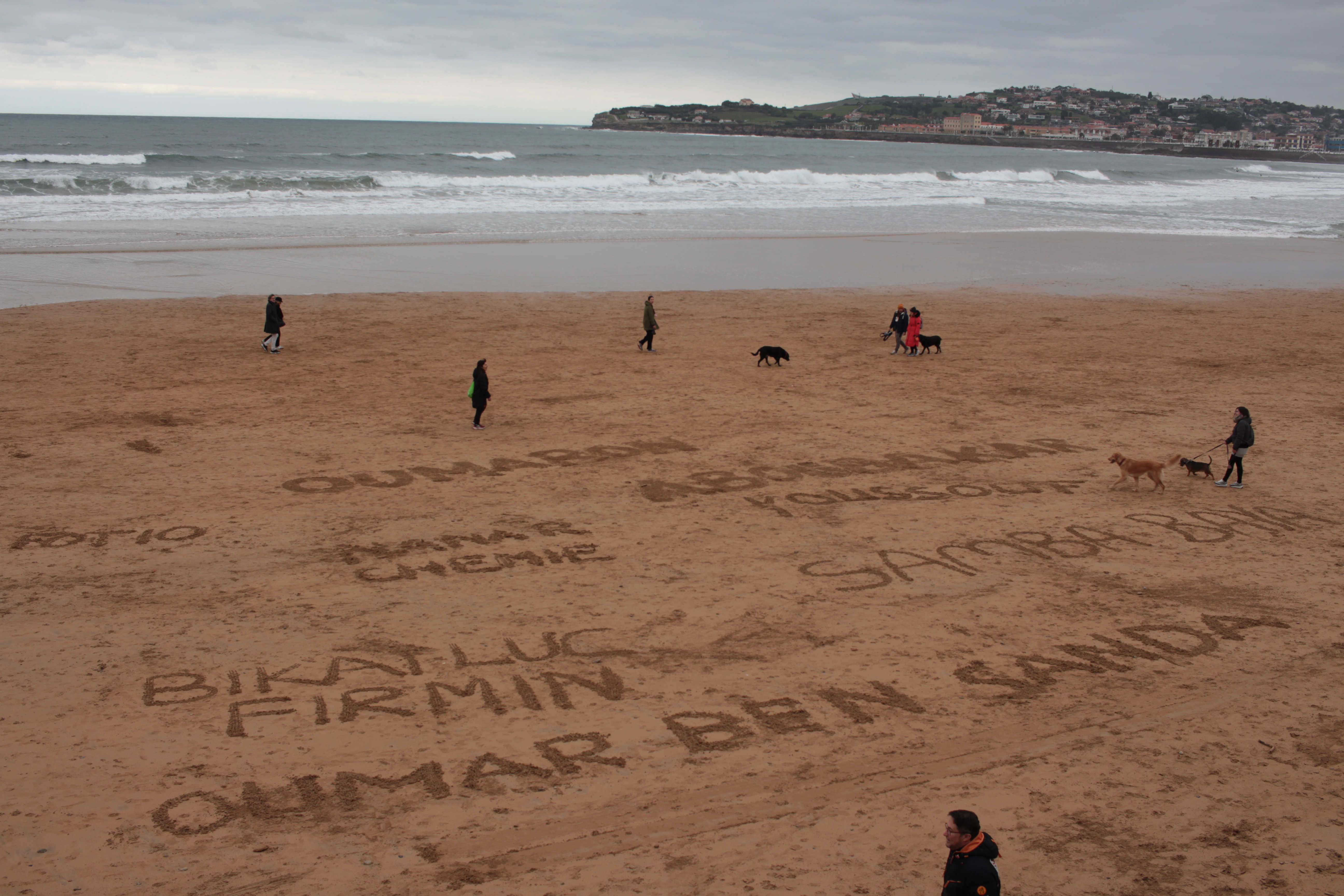 Spain - Barcelona "6F Tarajal: ni olvido ni perdon. Masacre en Melilla: no a la impunidad" Saturday 4th of February, 11.30h Plaza Idrissa Diallo, Barcelona Organizers: Comisión Tarajal Catalunya
Spain -Bilbao Concentración de Apoyo a la X Marcha por la Dignidad en Tarajal-Ceuta 17.30, 4th February, Bilbao Organizers: Plataforma plural
Spain - Irún-Behobia Migrazioa Eskubide Bat Da! Stop Hilak Eta Desagertuak! - Migrar es un derecho! Stop muertes y desaparecides! Irún-Behobia, spanish-french border, 4th February 17.30 Organizers: Irungo Harrera Sarea, Ongi Etorri Errefuxiatuak, Bidasoa Etorkinekin, Etorkinekin Diakité
Spain - Portbou Commemoraction 04.02.2023, 15hs Portbou Organizers: AP Catalunya y Red Transfronterera
Switzerland - Zurich Commemoraction 19h,6th February Rathausbrükcke Zurich, Switzerland Organizers: AP Zurich
Spagna - Ceuta Marcha por la Dignidad La CommemorAzione è un processo che si unisce alla "Marcha por la Dignidad" la quale si svolge da 10 anni a Ceuta in occasione dell'anniversario della tragedia di Tarajal. Questa decima edizione della marcia ha come slogan: "BASTA VIOLENZA ALLE FRONTIERE: MIGRARE È UN DIRITTO" e si è svolta il 4 febbraio 2023.